---
ABOUT
The CultureMap Tastemaker Awards is our annual celebration of the top talent in Austin and San Antonio's restaurant and bar communities, as selected by their peers. Our mission is to shine a spotlight on the people making the local restaurant scene special and honor their innovation, energy, and creativity.

Join us August 5 at Fair Market for our signature in-person tasting event and awards ceremony, hosted by Tim League, founder of Alamo Drafthouse. We'll celebrate all of the nominees and unveil the winners, and you'll sample bites and sip specialty drinks along the way.

Get to know all of the nominees in a special editorial series leading up to the event, then join us August 5 as we toast the Tastemakers.

CultureMap Tastemaker Awards
August 5, 2021
GA 7 pm | VIP 6 pm
Fair Market
EVENT MAP
1. LOVE SUPREME
Corn Ribs
Roasted sweet corn, peperonata, Calabrian chili ranch, grated Parmesan, and cilantro.

2. SWEDISH HILL
Assorted Cookies
Chocolate chunk cookies with sea salt, cardamom snickerdoodles, and Rouge de Bordeaux thumbprint cookies.

3. PLAYLAND
Marinated Olives
Basil and orange marinated Castelvetrano olives.

4. MI ROTI
Jerk Chicken Bowl
Coconut rice, pickled vegetables, and fresh vegetables.

5. LANDRACE
Waygu New York Strip
Waygu New York Strip with Chile pequin au poivre sauce.

6. CUISHE COCINA MEXICANA
Tacos de Lengua
Beef tongue topped with cilantro and onion.

Bichos
An assortment of salted and fried "bugs" served with guacamole and tortillas.

Chile en Nogada
Roasted poblano pepper stuffed with classic ground beef recipe and topped with "Nogada" sauce.

Agua de Mazapán
Fresh De la Rosa mazapán water.
7. HONEY MOON SPIRIT LOUNGE
Crab Rice
Puffed Charleston Gold rice, Pontchartrain Blue Crab, XO sauce, fried egg white foam, poached egg yolk, and scallion oil.

8. OLD THOUSAND
Chili Wontons
With chicken and fire sauce.

9. CUANTOS TACOS
Campechana Taco
A mix of suadero (brisket), longaniza (Mexican chorizo), onion, and cilantro on nixtamal corn tortilla.

10. TRILL FOODS
Hierloom Yellow Corn Grits
Topped with carnitas and salsa borracha.

11. VACANCY BREWING

12. SOUR DUCK MARKET
Charred Butternut Squash
With pistachio romesco, queso fresco, and sweet pepper oil.

13. UCHIKO
Strawberry Choux
Vanilla mousseline and strawberry umeboshi.

14. CHICKEN SALAD SHOPPE
The Blat Chicken Salad
Bacon bits and grilled chicken salad, lettuce, tomato, avocado, and poblano-pesto mayo.

Apricot Chicken Salad Sandwich
Grilled chicken breast, dried apricots, and almonds.

The Texan
Fried chicken salad with bourbon peaches, BBQ pecans, bacon, and jalapeno jelly.

The Nutty Professor
Nutella-stuffed double chocolate chip cookie filled with Nutella and topped with milk chocolate glaze, hazelnut, and chocolate mini chips.

The Tortoise
Caramel-stuffed, gluten-free chocolate chip cookie filled with salted caramel and topped with dark chocolate glaze, toffee bits, and pretzels.

15. CHAROEN EXPRESS
Lobster Papaya Salad
Green papaya, carrots, garlic, tomatoes, and Thai chili, mixed in house tamarind lime sauce, topped with peanut and paired with Thai-style crispy garlic lobster.

Coconut Agar-Agar
Traditional two-layer Thai coconut and pandan-infused Agar-Agar.

16. THAI FRESH
Five Spice Braised Pork with Greens
Slow-cooked pork served with jasmine rice, Chinese broccoli, and spicy garlic sauce.

Charoen Express
Austin Nominee
Best Ghost Kitchen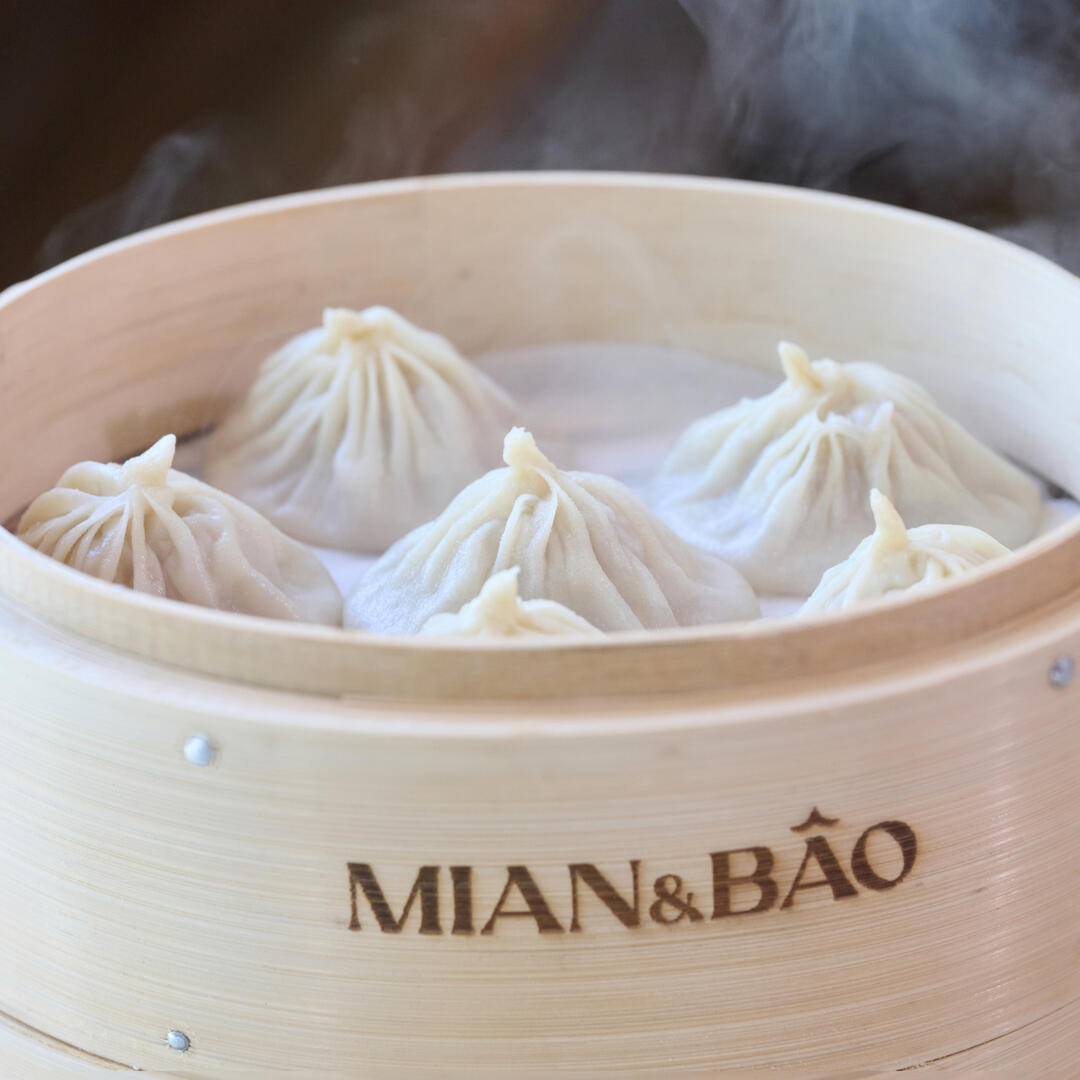 Chicken Salad Shoppe
Austin Nominee
Best Ghost Kitchen
Cuishe Cocina Mexicana
San Antonio Nominee
Best New Restaurant
Playland
San Antonio Nominee
Restaurant of the Year, Chef of the Year
Honey Moon Spirit Lounge
Austin Nominee
Best New Restaurant
Landrace
San Antonio Nominee
Best New Restaurant
Swedish Hill
Austin Nominee
Pastry Chef of the Year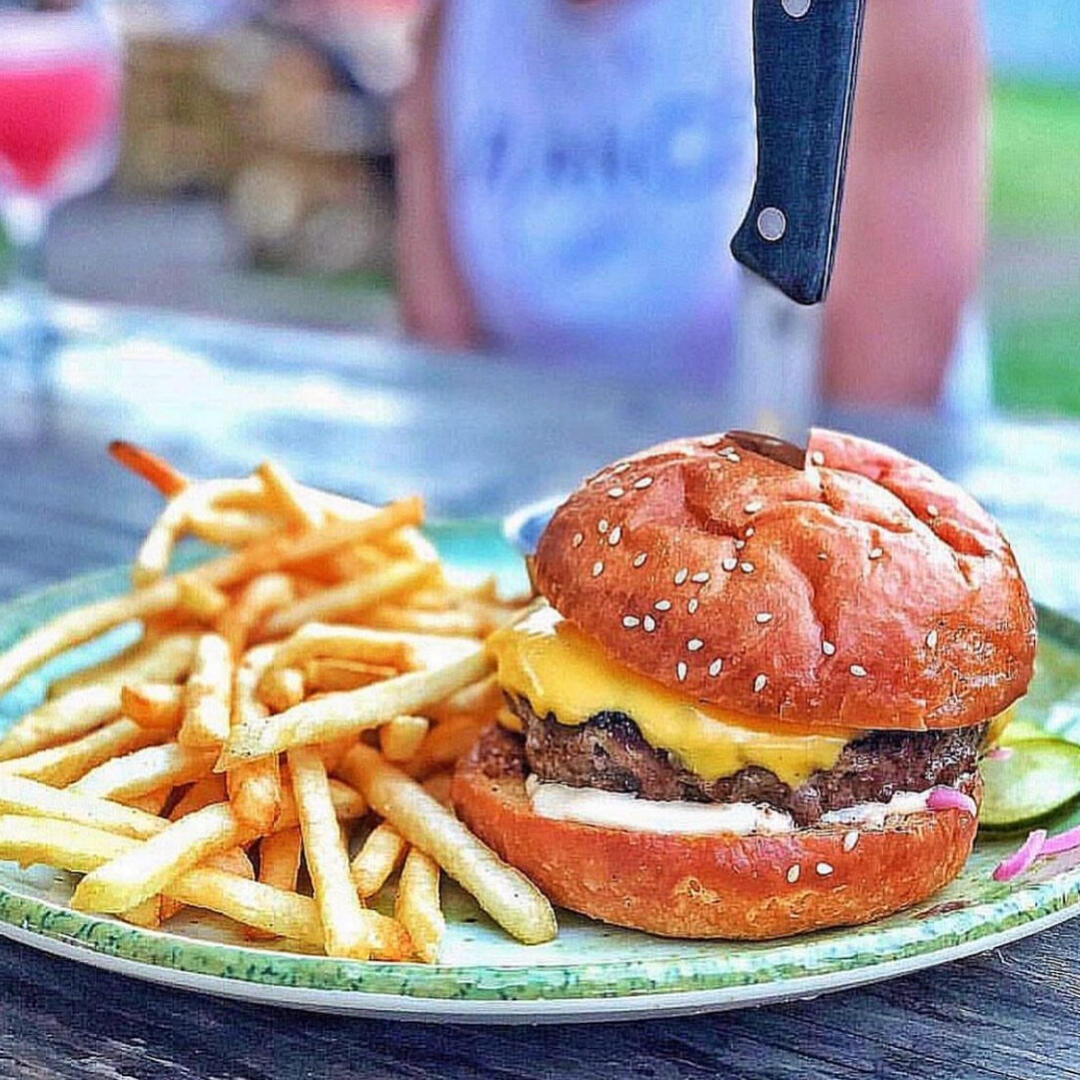 Sour Duck Market
Austin Nominee
Rising Star Chef of the Year
Trill Foods
Austin Nominee
Rising Star Chef of the Year
*
Vacancy Brewing
Austin Nominee
Brewery of the Year
Thai Fresh
Austin Nominee
Chef of the Year
Uchiko
Austin Nominee
Pastry Chef of the Year
Old Thousand
Austin Nominee
Restaurant of the Year
*
Love Supreme
Austin Nominee
Best New Restaurant
Cuantos Tacos
Austin Nominee
Restaurant of the Year
NOMINEES
AUSTIN
RESTAURANT OF THE YEAR
Carpenters Hall
Cuantos Tacos
Dai Due
Discada
Hestia
L'Oca d'Oro
Nixta
Old Thousand
Suerte

CHEF OF THE YEAR
Bryce Gilmore, Barley Swine
Edgar Ulysses Rico, Nixta
Fermin Nunez, Suerte
Fiore Tedesco, L'Oca d'Oro
Jam Sanitchat, Thai Fresh/Gati
Kevin Fink, Emmer & Rye/Hestia
Kristen Kish, Arlo Grey
Luis 'Beto' Robledo, Cuantos Tacos
Philip Speer, Comedor

RISING STAR CHEF OF THE YEAR
Andrew Asaff, Carpenters Hall
Christina Currier, Comedor
Damien Brockway, Distant Relatives
Eliana Gutierrez, Valentina's Tex Mex Barbecue
Jo Chan, Eberly
Kevin Truong, Fil N' Viet
Mariela Camacho, Comadre Panaderia
Nick Belloni, Trill Foods
Zechariah Perez, Sour Duck Market

BAR OF THE YEAR
The Cavalier
Coconut Club
Drink.Well
Garage
Kitty Cohen's
The Little Darlin'
LoLo
Long Play Lounge
Nickel City
Small Victory

BARTENDER OF THE YEAR
Amanda Carto, Nickel City
Erin Ashford, Olamaie
Ricky Cobia
Robert Bjorn Taylor
Sarah Rahl, Goldie's at Austin Proper
Sharon Yeung, Half Step
Travis Tober, Old Pal/Nickel City

WINE PROGRAM OF THE YEAR
APT 115
Aviary Wine & Kitchen
Comedor
Emmer & Rye
Jeffrey's
LoLo
Salt & Time

BREWERY OF THE YEAR
Austin Beerworks
Blue Owl Brewing
Fairweather Cider Co.
Hi Sign Brewing
Holdout Brewing
Meanwhile Brewing
Roughhouse Brewing
St. Elmo Brewing Co.
Vacancy Brewing

PASTRY CHEF OF THE YEAR
Abby Jane Love, Abby Jane Bakeshop
Alex Manley, Swedish Hill
Ariana Quant, Uchiko
Jennifer Tucker, Swedish Hill
Tavel Bristol-Joseph, Emmer & Rye/Henbit

NEIGHBORHOOD RESTAURANT OF THE YEAR
Bouldin Creek Cafe
Buenos Aires Cafe
Bufalina Due
El Naranjo
Hopfield's
Justine's
Launderette
Peached Tortilla
Texas French Bread

BEST NEW RESTAURANT
Abby Jane Bakeshop
Distant Relatives
Dough Boys
Fil N' Viet
Honey Moon Spirit Lounge
JewBoy SubShop
Jjim
Love Supreme
Lutie's
Mumtaz
Plank Seafood Provisions
Qi
Rogue Radish
Sammataro
Tiny Grocer
Wicky's Walkup

BEST GHOST KITCHEN
Charoen Express
Chicken Salad Shoppe
Dog Haus
Guy Fieri's Flavortown Kitchen
Man Vs. Fries
Mother Klucker
SAN ANTONIO
RESTAURANT OF THE YEAR
Clementine
Comfort Cafe
Cured
Curry Boys BBQ
Playland
Sangria on the Burg

CHEF OF THE YEAR
Ceasar Zepeda, Sangria on the Burg
John Russ, Clementine
Louis Singh, Singhs Vietnamese
Nicola Blaque, The Jerk Shack
PJ Edwards, Meadow
Stefan Bowers, Playland
Steve McHugh, Cured

BAR OF THE YEAR
Amor Eterno
Bar 1919
The Esquire Tavern
Hello Paradise
Hugman's Oasis

BEST NEW RESTAURANT
Best Quality Daughter
Brasserie Mon Chou Chou
Cuishe Cocina Mexicana
Jardin
Landrace
Little Em's Oyster Bar
Mi Roti
Southerleigh Haute South

BEST GHOST KITCHEN
Curry Boys
Firebelly Wings
J Dub's
Outlaw Burger
River Wok
Vegan and Sara
JUDGES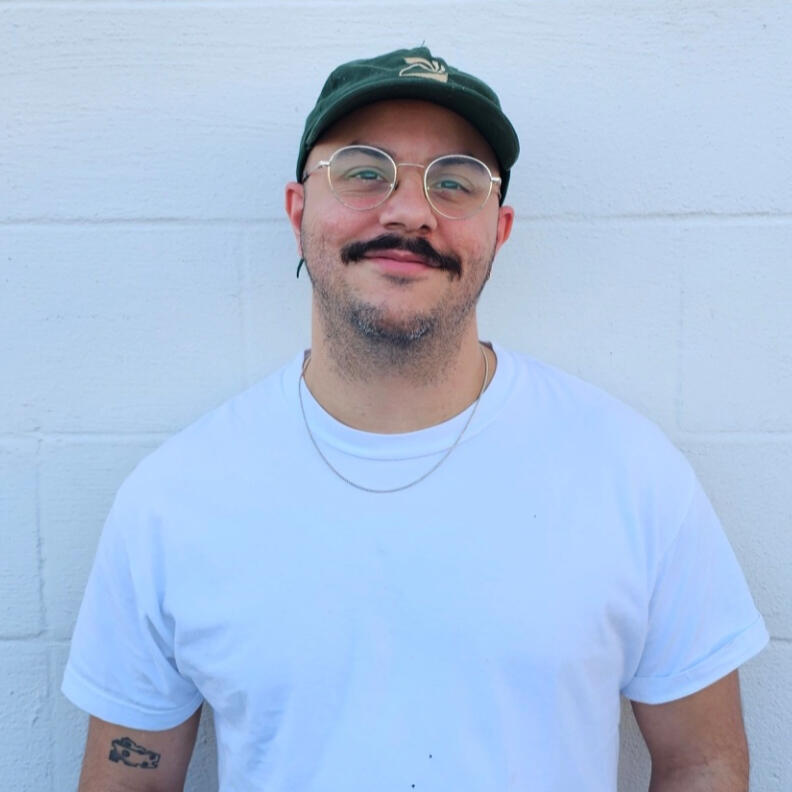 Chantal Rice
Editor, CultureMap Austin + San Antonio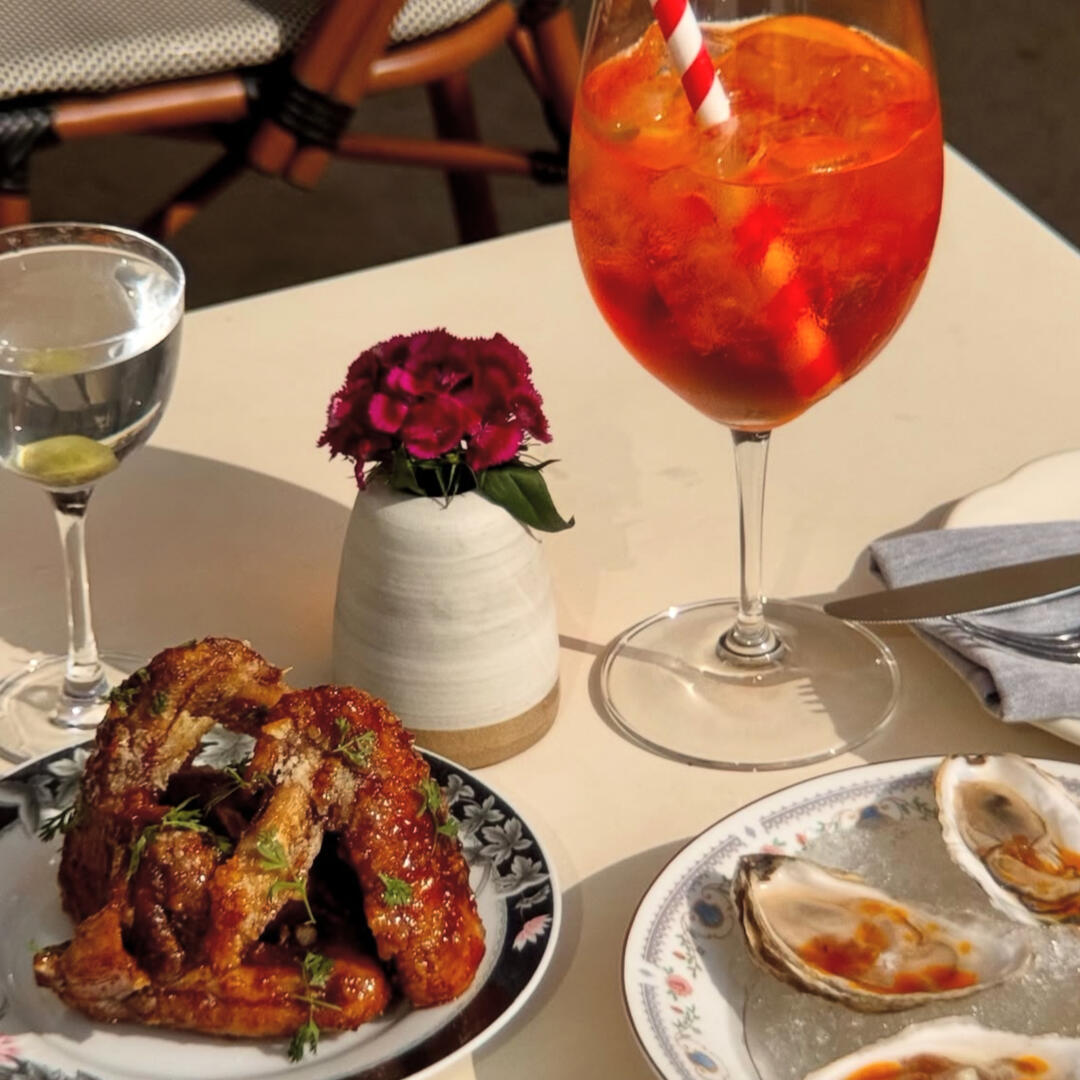 Trey Gutierrez
Contributor, CultureMap Austin + San Antonio
Philip Speer
Co-owner/Operator, Comedor

2020 Restaurant of the Year
Sarah Heard
Chef/Owner, Foreign & Domestic

2020 Chef of the Year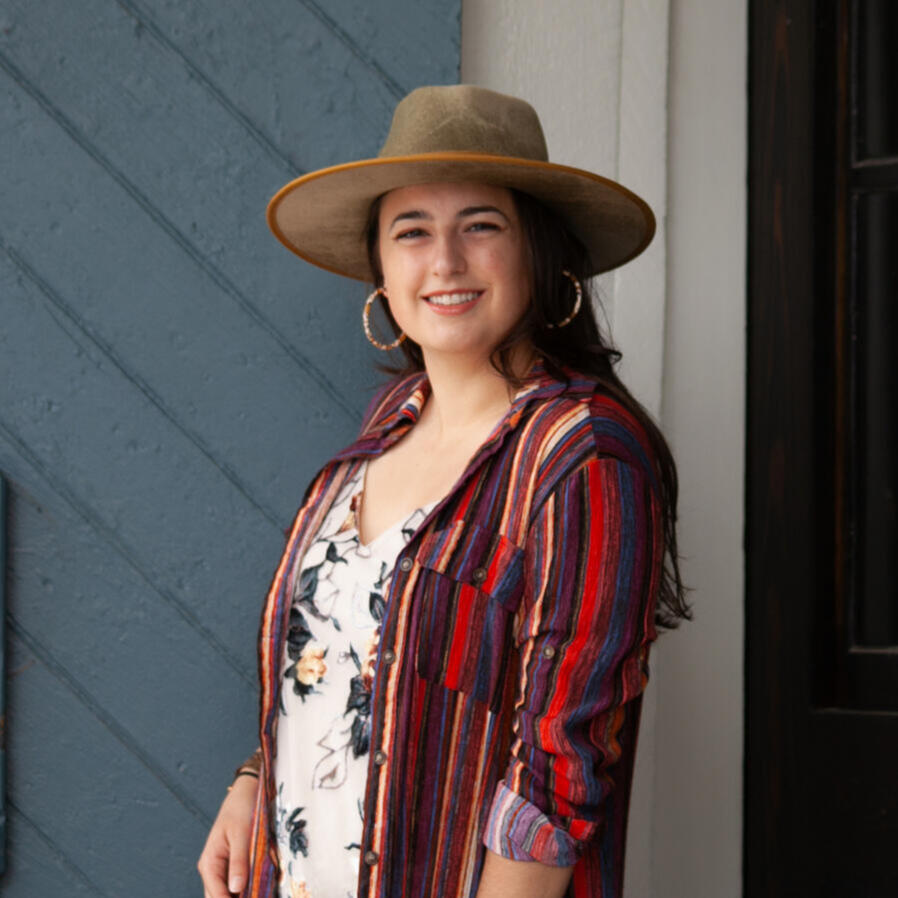 Edgar Ulysses Rico and Sara Mardanbigi
Co-Owners, Nixta Taqueria

2020 Rising Star Chef of the Year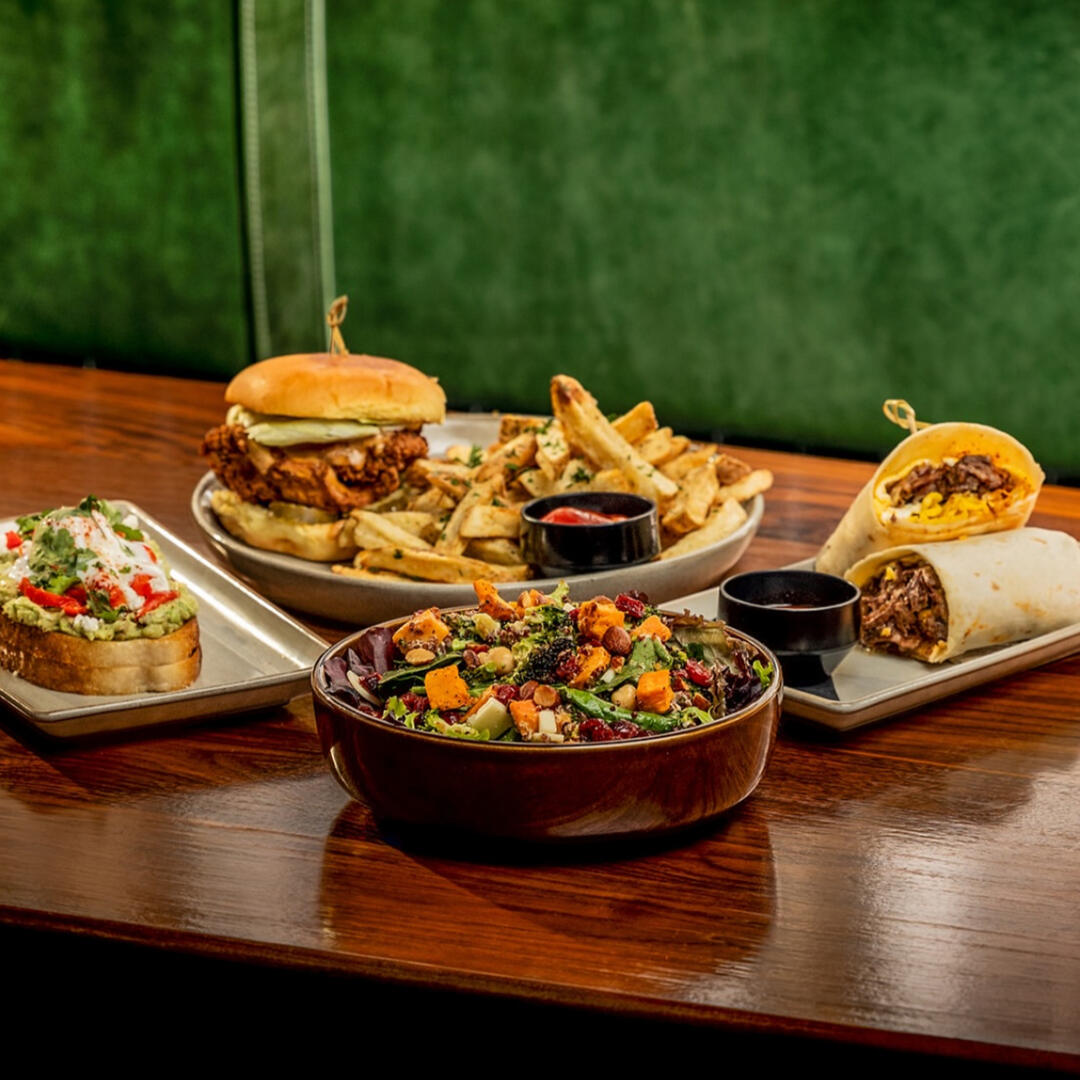 Jules Stoddart
Executive Pastry Chef, Olamaie

2020 Pastry Chef of the Year
Kirsten Maitland
Co-owner, Rebel Cheese

2020 Best New Restaurant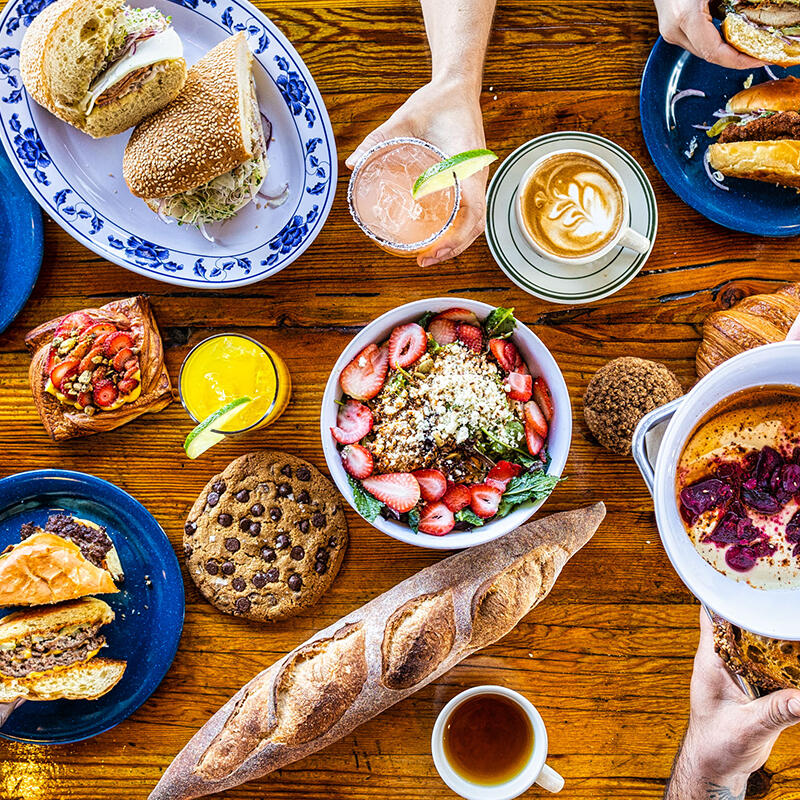 Joel Fried
Owner, Eldorado Cafe

2020 Best Queso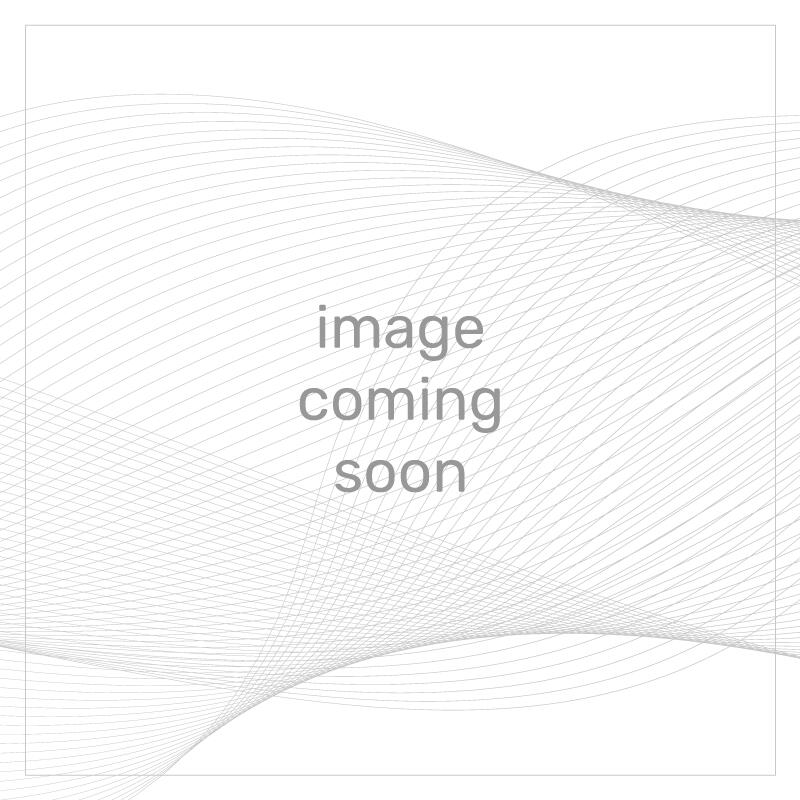 John DiCicco
Executive Chef, Kinda Tropical

2020 Bar of the Year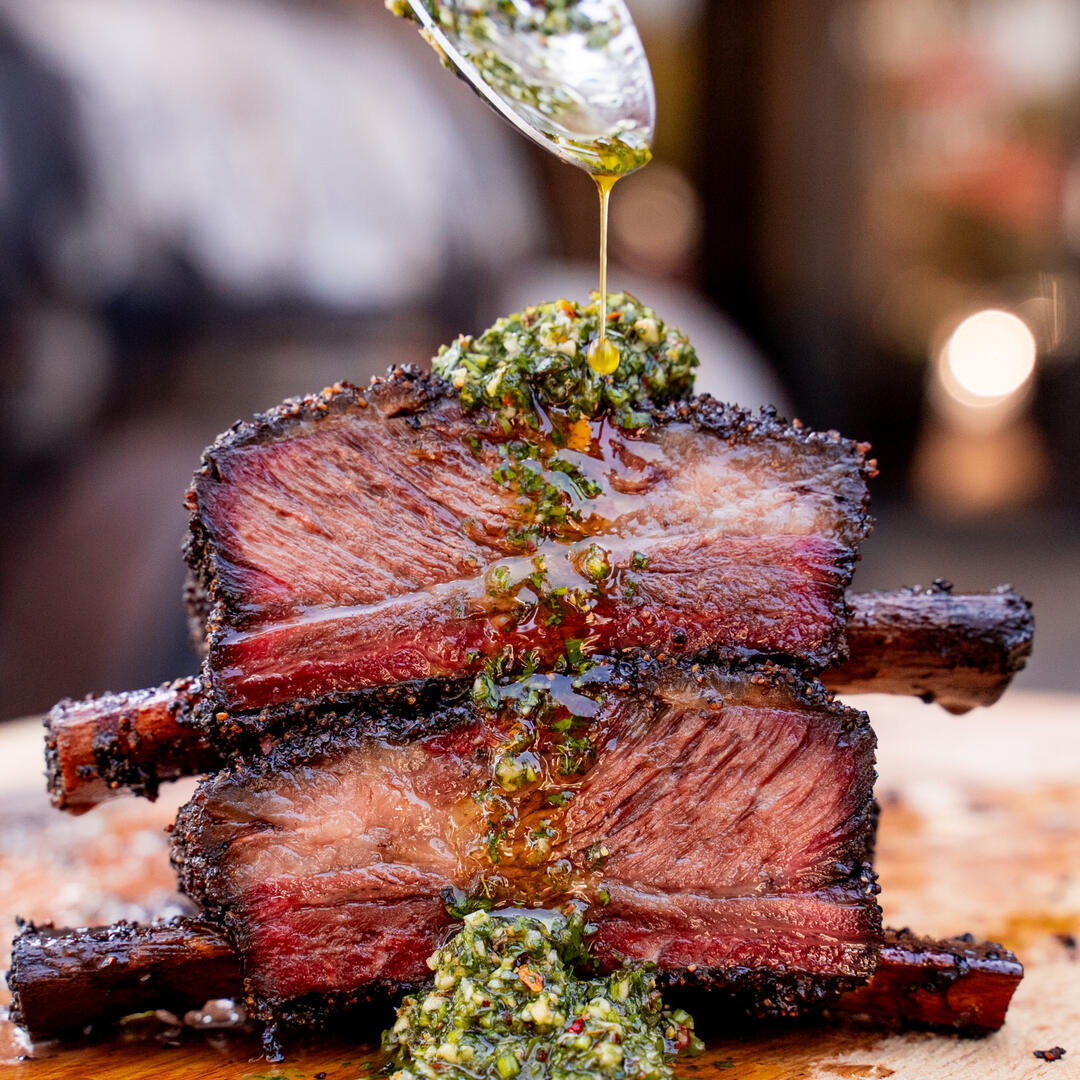 Laura Maddox
Bartender/Manager, Small Victory

2020 Bartender of the Year
Steven Dilley
Owner, Bufalina

2020 Wine Program of the Year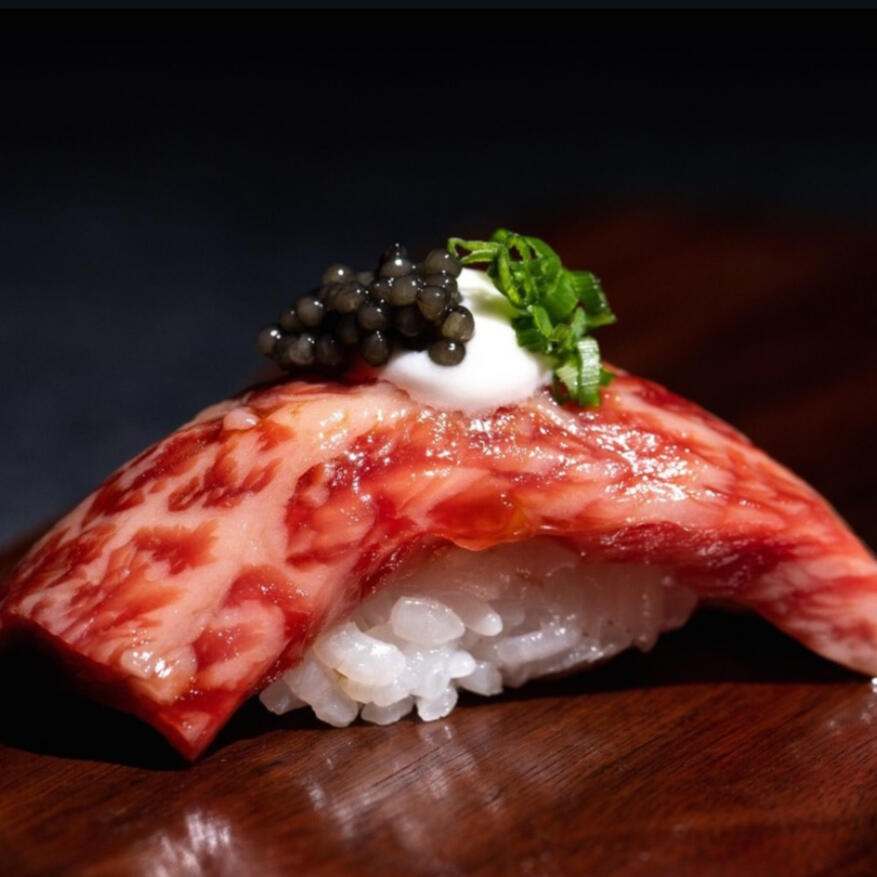 Derrick Chubbs
President/CEO, Central Texas Food Bank

2020 Hero Award
PJ Edwards
Chef/Co-owner, Meadow Neighborhood Eatery and Bar

2020 Restaurant of the Year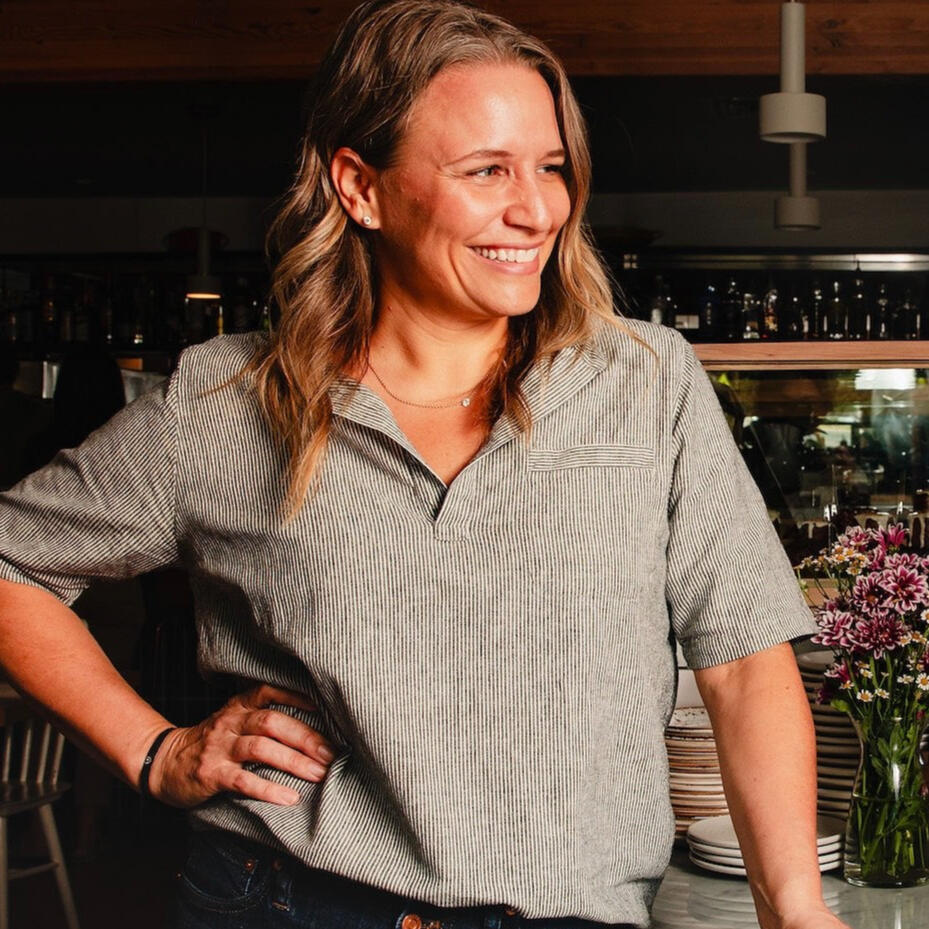 Samuel Ransom, Jr.
Co-owner/Chef, 225° Urban Smoke

2020 Best New Restaurant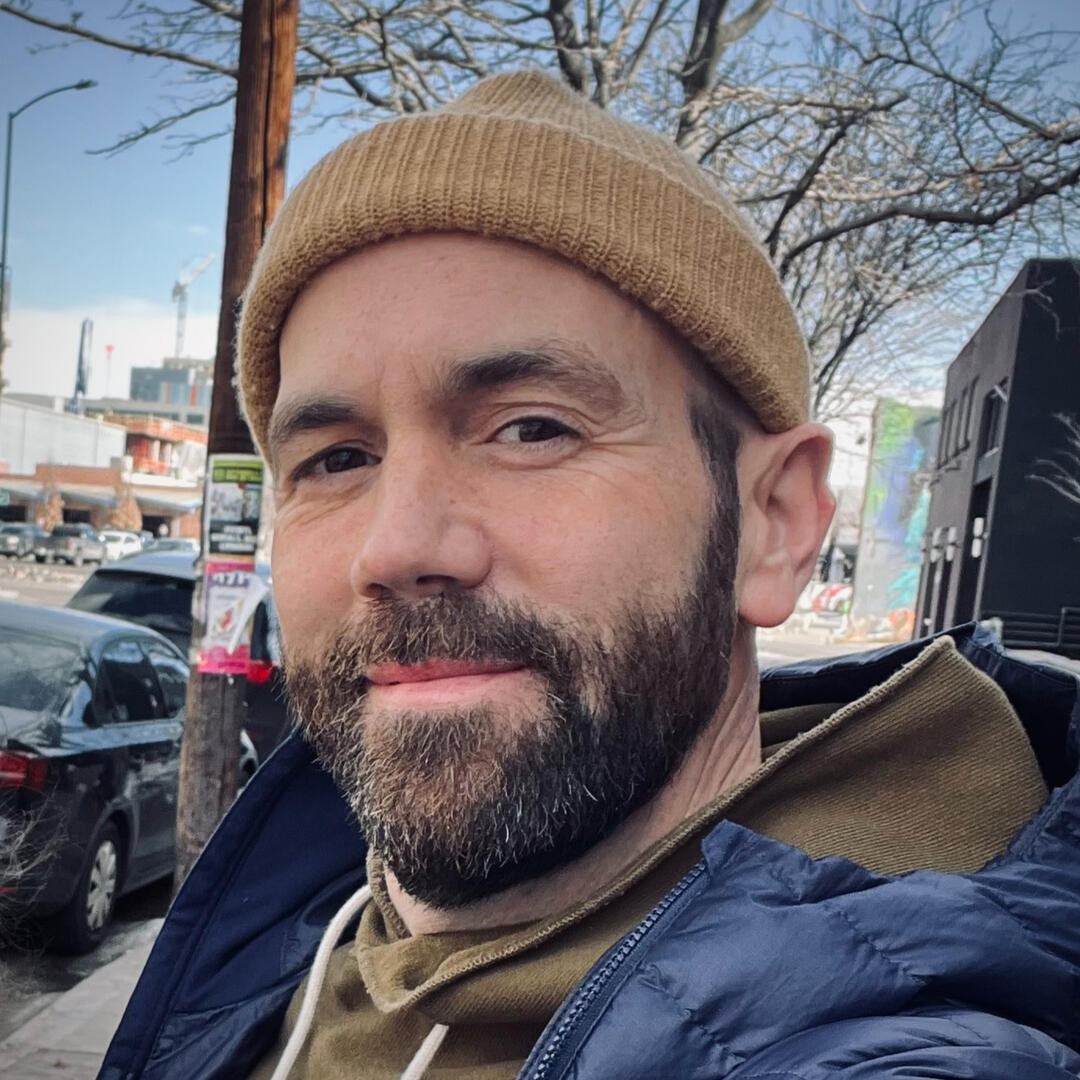 Jason Dady
Owner, Jason Dady Restaurant Group

2020 Hero Award
Chantal Rice
Editor, CultureMap Austin + San Antonio
Trey Gutierrez
Contributor, CultureMap Austin + San Antonio
*
*
*
OSKAR BLUES BREWERY • AUSTIN, TX

In 2002, in the funky little town of Lyons, Colorado, Oskar Blues shattered craft beer convention by stuffing its voluminously hopped mutha of a brew, Dale's Pale Ale, into a portable, crushable, infinitely recyclable can. Craft beer in a can stays fresher for longer, and it's easy to pack in (and pack out) on any soul-saving adventure. They now operate breweries in Colorado, North Carolina, and Texas to provide craft beer in a can to all 50 states (Washington, D.C. included) and 17 other countries.
Maestro Dobel Tequila

The artisanal process of Dobel Tequila starts when agave plants are carefully selected and meticulously cared for during their cultivation.

These agaves are harvested when there is peak concentration of sugars and notable agave essences in the flavor. This mixture is slow cooked for 72 hours to extract the sugar, creating the special characteristics of Dobel ultra-premium tequilas.

The fermentation phase is 100% natural. A double-distillation process slowly and carefully removes any traces of the agave plant and achieves the purest tequila. Stranahan's Rocky Mountain Single Malt Whiskey
Stranahan's Original is a small batch American single malt whiskey, aged in new American white oak barrels with a #3 char for a minimum of four years, before being cut to a 94 proof with Rocky Mountain spring water.

Made with locally sourced grains, Rocky Mountain spring water, and patience, every bottle is a marriage of barrels aged for four, five, six, and seven years.

Non-chill filtered, and 47% ABV for a bold flavor. Enjoy neat, on the rocks, or in your favorite classic whiskey cocktail.

From grain to glass, Stranahan's Original is distilled and bottled at its Colorado distillery, the state's first legal distillery after prohibition.
TOPO CHICO

Topo Chico Sparkling Mineral Water has been bottled at source in Monterrey, Mexico, since 1895. Refreshing and versatile, it satisfies your thirst or serves as a perfect mixer.
CENTRAL TEXAS FOOD BANK

The Central Texas Food Bank works with food donors across the country, financial supporters, and volunteers to fill unmet needs in Central Texas. This commitment from private, government, and charitable partners allowed the organization to bring nearly 54 million meals to the community last year.

The organization does this in three key ways.

• It shares free food and knowledge on low-cost, healthy eating with families in need.

• It assists families who qualify for federal assistance programs.

• And finally, it makes food affordable for charitable and government partners.

The Central Texas Food Bank is a registered 501(c)(3) and a member of Feeding America and Feeding Texas.

Its service territory includes: Bastrop, Bell, Blanco, Burnet, Caldwell, Coryell, Falls, Fayette, Freestone, Gillespie, Hays, Lampasas, Lee, Limestone, Llano, McLennan, Milam, Mills, San Saba, Travis, and Williamson counties. Roughly 300 partner agencies have joined the Central Texas Food Bank to serve families in 21 Central Texas counties at soup kitchens, food pantries, after-school programs, snack programs, and other service sites.